Burns braced for "massively competitive" derby
Wednesday 19th April 2017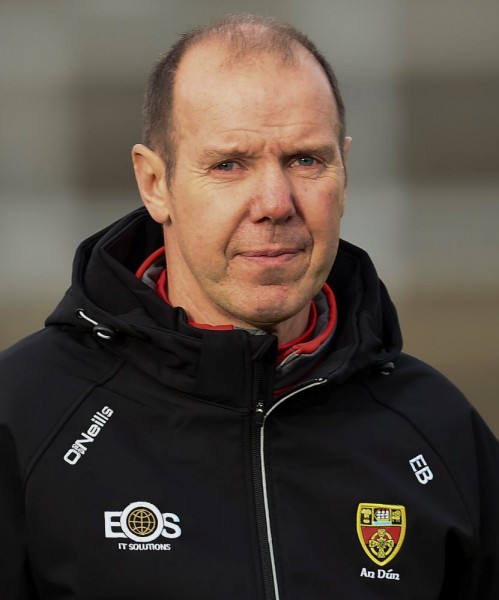 Eamonn Burns says Down and Armagh will go at each other hammer and tongs in the first round of the Ulster SFC.
The fierce rivals are due to meet at Newry on June 4th and Down boss Burns says the teams' respective league campaigns (where the Orchard County preserved their Division Two status and the Orchard men failed to escape the third tier) will make no difference come championship:
"Everybody knows it's a local derby and it doesn't really matter whether you're in Division Four or Division One. The game is going to be massively competitive," he told The Irish News.
"There will be a huge crowd at it and I think league status will go out the window. There will be no worrying about what division you're in for 2018, it'll be on the day and it'll be hammer and tongs. Kieran McGeeney knows that and I know that.
"Obviously we'll be playing in Division Two next year and it will be very, very competitive next year with the teams coming down and the teams coming up. But we're just trying to get our focus onto the first round of the championship."