Christy Ring Cup: Captain Keith the hero as Down seal final place against Kildare
Saturday 14th November 2020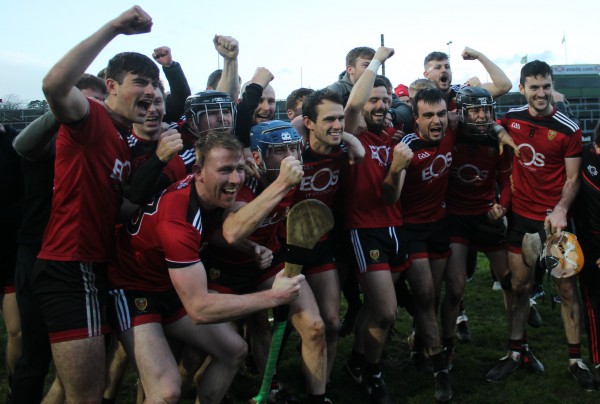 Down are through to their second consecutive Christy Ring Cup Final after a dramatic game saw them upset the odds against favourites Offaly on penalties in Newry. Goalkeeper and captain Stephen Keith was the hero for Down as they came from 2-0 down to win the shoot-out 3-2 and complete a famous win.

Down had started confidently when Daithí and Eoghan Sands linked up for the latter to kick to the net, but points from Eoghan Cahill and Cillian Kiely and a Shane Kinsella goal, set up by Colm Gath, turned the momentum in favour of Offaly. John McManus had a chance of a second major for Down, with Oisín MacManus converting the resulting '65. MacManus and Cahill continued to exchange points from frees either side of the first water break, with Offaly hitting the last two scores of the half to lead by the minimum: 1-9 to 1-8.

Offaly were on the front foot for most of the third quarter, with Cahill, Kinsella and David King stretching their lead, although Pearse Óg McCrickard's third point from play helped keep the hosts in touch, while Cahill blasted a penalty off the woodwork. Even after a rally from the Mourne men, huge efforts from Poc Fada champion Kiely and Cahill had Offaly (who hit the bar again late on) on the brink of victory, but Barry Trainor stepped up with a fine equaliser to make it 1-16 apiece at the end of normal time.

Offaly had subs Adrian Hynes, Thomas Geraghty and Aidan Treacy on target during extra-time, but frees by Paul Sheehan and Conor Woods kept Down on their coat-tails at 1-20 to 1-19 as they changed ends for the last time. The 2019 runners-up regained the lead when Daithí Sands flicked an Eoghan Sands centre into the net, but a Liam Langton brace helped Offaly get back on level terms once again (Down 2-20 Offaly 1-23).

There was even time for yet another shift in momentum during the penalty shoot-out after Cahill (who had been reintroduced late on by Michael Fennelly after having to limp off during extra-time) and Treacy converted two of Offaly's first three attempts, while Down took until their third to get off the mark. Woods and Caolán Taggart netted to keep Down in contention and after Stephen Keith saved from his opposite number Stephen Corcoran and Kiely, the Down keeper fired home the decisive penalty.  Down will meet Kildare in the final.

Scorers for Down: Oisín MacManus 0-7 (6fs, 1 '65); Eoghan Sands 1-2; Daithí Sands 1-1; Paul Sheehan 0-4f; Pearse Óg McCrickard 0-3; Dónal Hughes 0-1; Barry Trainor 0-1; Conor Woods 0-1f.

Scorers for Offaly: Eoghan Cahill 0-10 (9fs); Shane Kinsella 1-2; Cillian Kiely 0-3; Adrian Hynes 0-2; Liam Langton 0-2 (1f); Thomas Geraghty 0-1; Peter Geraghty 0-1; David King 0-1; Aidan Treacy 0-1f.

DOWN: Stephen Keith (Capt.); Tom Murray, Caolán Taggart, Michael Hughes; Barry Trainor, Conor Woods, Liam Savage; Matt Conlan, John McManus; Dónal Hughes, Pearse Óg McCrickard, Tim Prenter; Oisín MacManus, Eoghan Sands, Daithí Sands.

Subs used: Phelim Savage, Paul Sheehan, Ronan Costello, Marc Fisher, Chris Egan, Ryan McCusker.

OFFALY: Stephen Corcoran; Ciarán Burke, Ben Conneely (Capt.), Paddy Delaney; Damien Egan, Cillian Kiely, David King; Eoghan Cahill, David Nally; Shane Kinsella, Jason Sampson, Peter Geraghty; Colm Gath, Oisín Kelly, Liam Langton.

Subs used: Dan Doughan, Adrian Hynes, Brian Duignan, Seán Cleary, Thomas Geraghty, Aidan Treacy.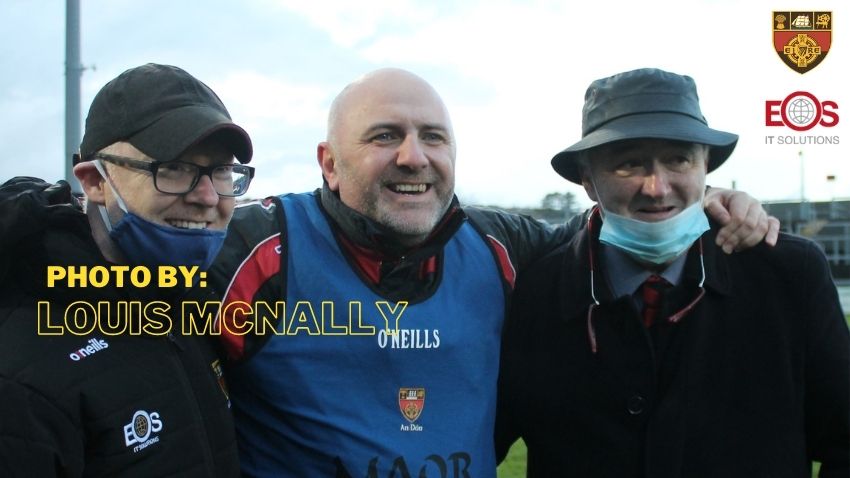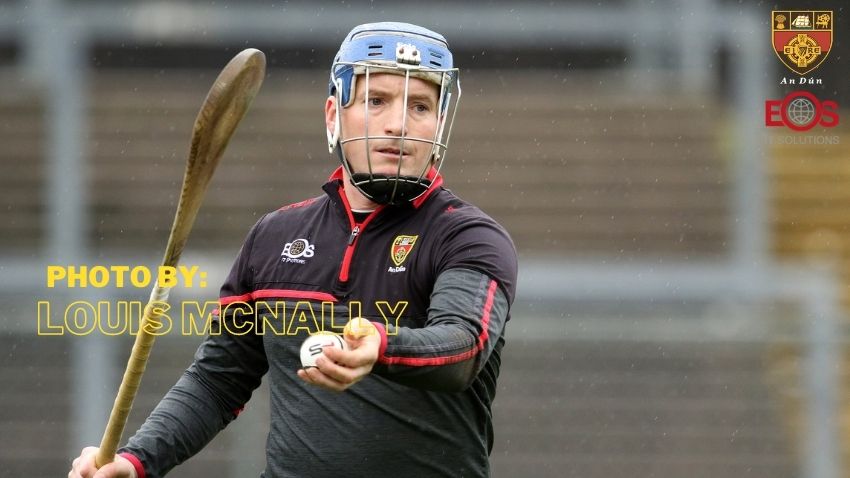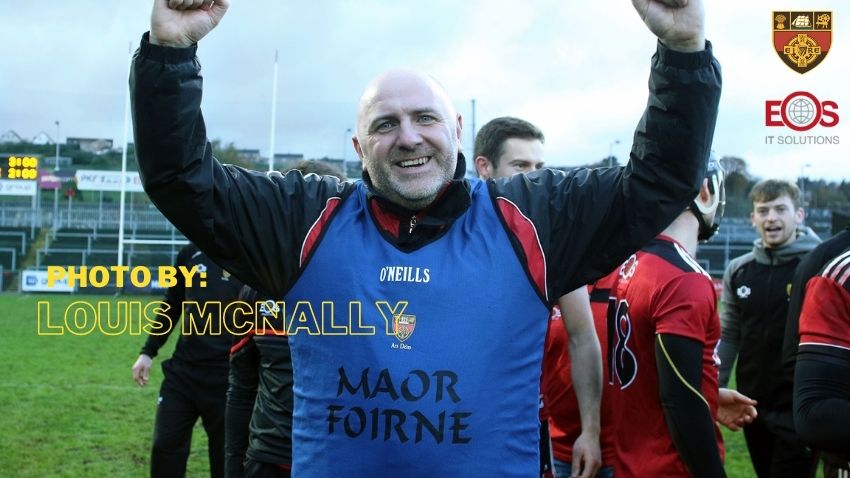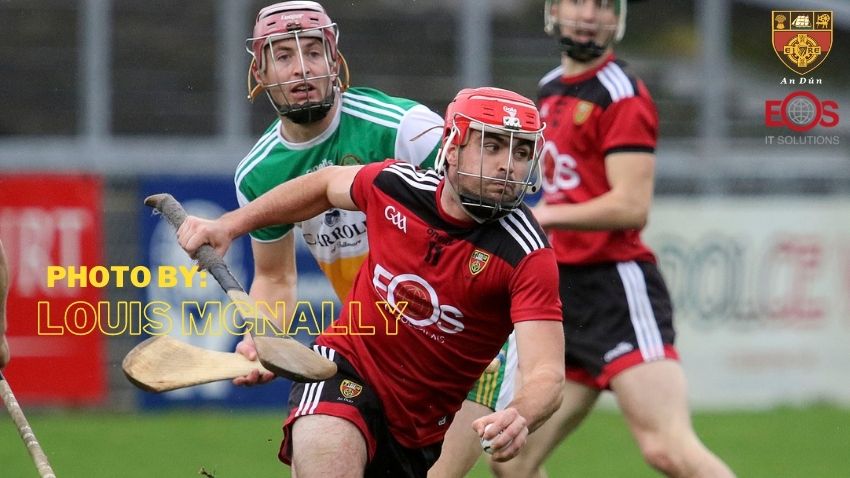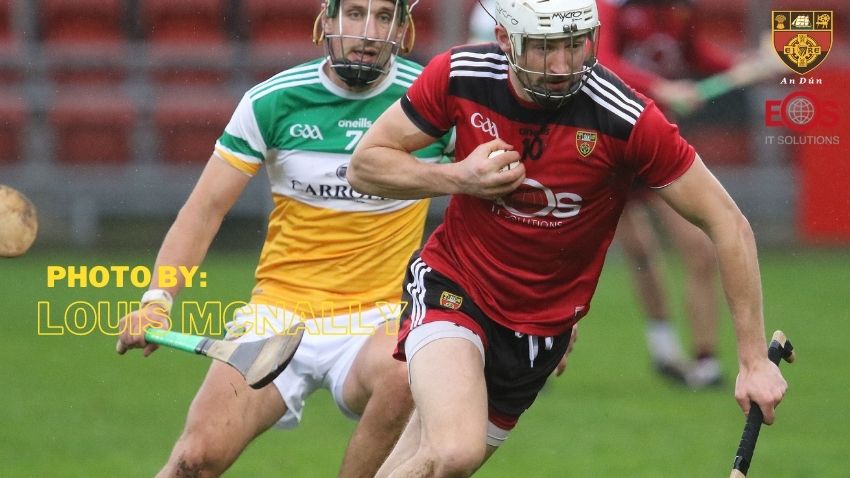 ---