CLONDUFF ARE ALL IRELAND BALLAD GROUP CHAMPIONS!
Monday 8th May 2017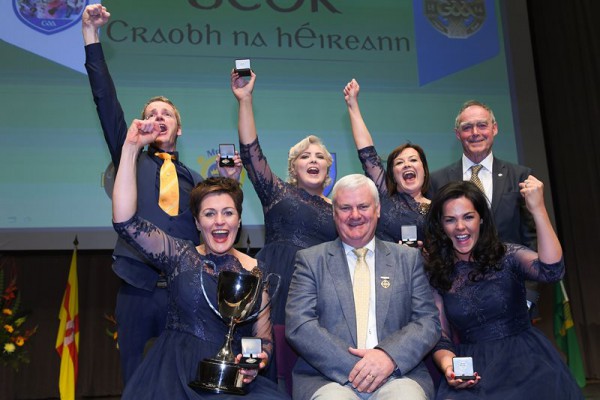 CLONDUFF ARE ALL IRELAND BALLAD GROUP CHAMPIONS!
It was an early start for all the participants in the All Ireland Scór Sinsir Finals in The Waterfront Belfast on Saturday morning what with sound checks – Clonduff Ballad Group was scheduled for just after 10.30 with Cumann Pheadar Naofa shortly after 11am – the starting time for the Quiz Final in which Burren was the Down representative.
It just wasn't Burren's day in the Quiz but they gave an excellent account of themselves – Monaleen, Co Limerick were the victors in a very tough competition. We had to wait around for a couple of hours before the main event of the day which commenced at 3pm.
Cumann Pheadar Naofa (St Peter's Warrenpoint) got proceeding underway and it was a very long wait until the results were announced nearly five hours later! They put on a great performance and did they families, club, county and province proud – many people thought they had done sufficient to claim the title but it wasn't to be – the Connaught Champions from Co Leitrim were declared the winners.
The Solo Singing was up next and that was won by Munster Champions from Co Tipperary. The Recitation/Storytelling was also won by a Tipperary club.
Next up before the half-time break was the Ballad Group competition with Clonduff following the Tipperary representatives and followed by groups from Roscommon and Longford. The Clonduff Quintet held their nerves and put on a performance to grace any occasion. Whilst many supporters said 'They've done it' this is never assured until the results are announced.
The Léirú Stáitse (Stage Presentation) followed the break with the Donegal and Ulster representatives being declared the winner. The Instrumental Music title went to Tipperary, who was the most prolific winners on the night. The final competition of the evening was the Set Dancing – it was the Ulster representatives from Omagh Co Tyrone who claimed that title.
For the locals the night belonged to Clonduff! When the announcement was made there was raucous applause and cheering and it took a long time for Paul, Agnes, Colleen, Martina and Caroline to make their way to the stage where they were presented with the Ballad Group Cup by the National President of GAA Aogan Ó Fearghall. The group and their supporters were loath to leave the stage – there were so many photographs to be taken with The All Ireland Champions and so much talking to be done!
Saturday evening's result was the culmination of months of dedication and hard work – just reward for a quintet who are all members of the local church choir – St John's Ballymaghery. The choir at 11am Mass on Sunday morning, whilst one of the best in the land, never sounded better!
Main Photo - Uachtarán Chumann Lúthchleas Aogán Ó Fearghail and Antóin MacGabhann, Cathaoirleach, Choiste Scór Náisiúnta with Paul Kelly, Agnes Morris, Colleen Walls, Caroline Carvill, Martina Cunningham after they had won 'Ballad Group' award for their Clonduff GAA Club, Co Down, in the All-Ireland Scór Sinsear Finals at The Waterfront Theatre, Belfast. Photo by Ray McManus/Sportsfile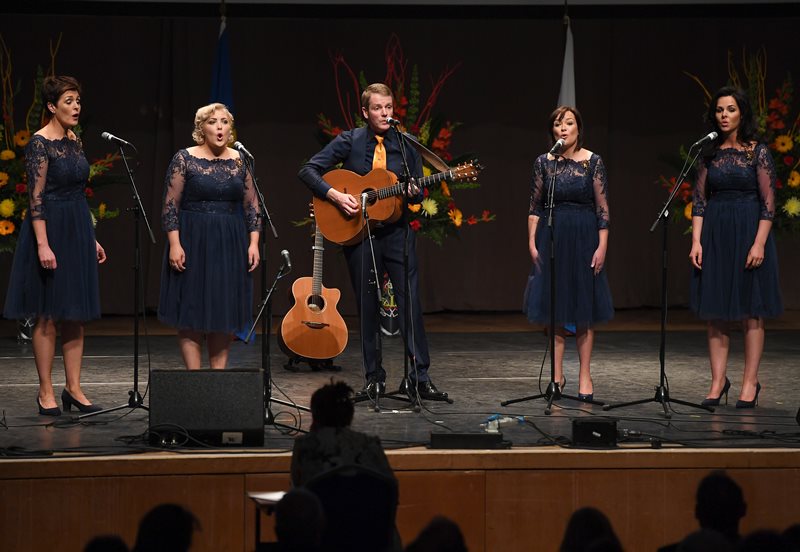 The ultimate winning team of Agnes Morris, Colleen Walls, Caroline Carvill, Martina Cunningham and Paul Kelly representing Clonduff, Co Down, competing in the 'Balad Group' section of the All-Ireland Scór Sinsear Finals at The Waterfront Theatre, Belfast. Photo by Ray McManus/Sportsfile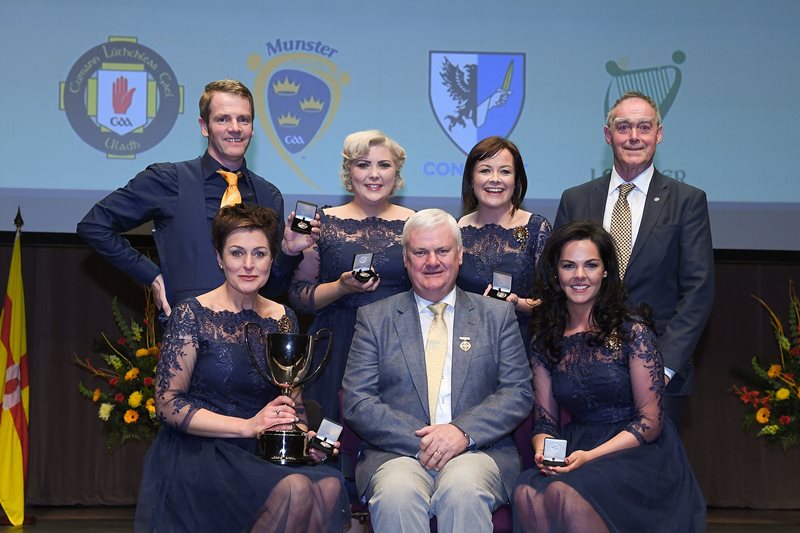 Uachtarán Chumann Lúthchleas Aogán Ó Fearghail and Antóin MacGabhann, Cathaoirleach, Choiste Scór Náisiúnta with Paul Kelly, Agnes Morris, Colleen Walls, Caroline Carvill, Martina Cunningham after they had won 'Ballad Group' award for their Clonduff GAA Club, Co Down, in the All-Ireland Scór Sinsear Finals at The Waterfront Theatre, Belfast. Photo by Ray McManus/Sportsfile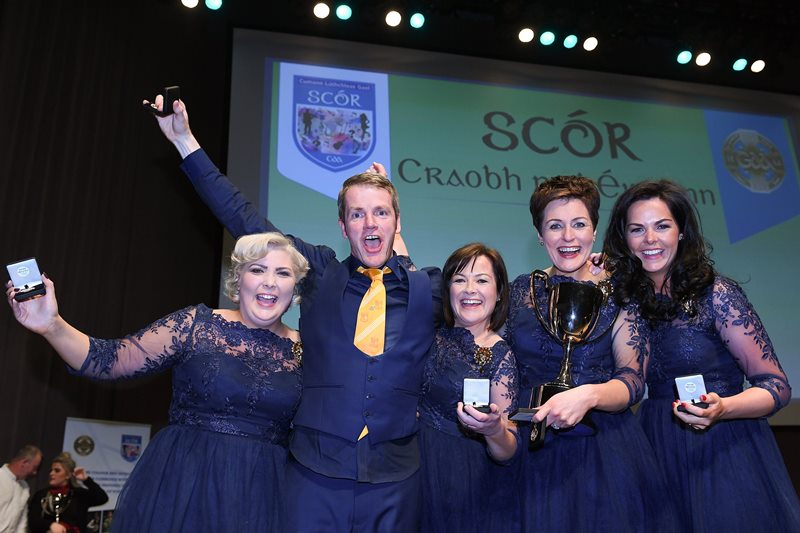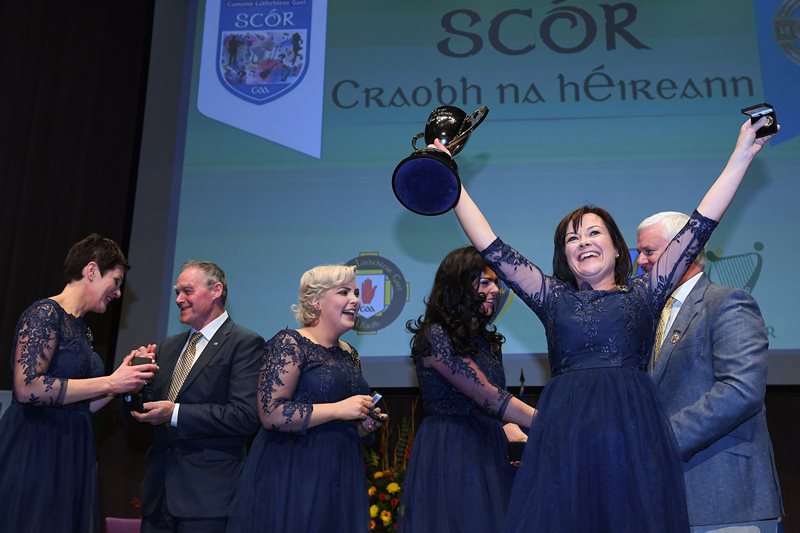 Paul Kelly, Agnes Morris, Colleen Walls, Caroline Carvill, Martina Cunningham after they had won 'Ballad Group' award for their Clonduff GAA Club, Co Down, in the All-Ireland Scór Sinsear Finals at The Waterfront Theatre, Belfast. Photo by Ray McManus/Sportsfile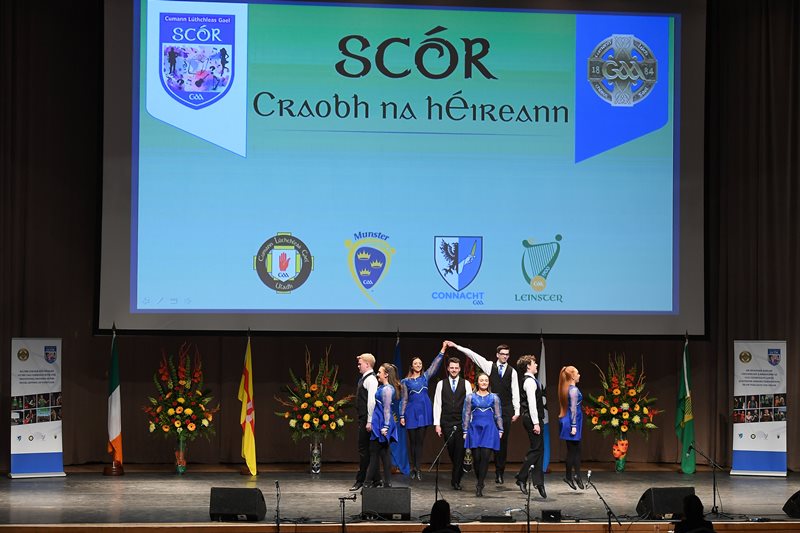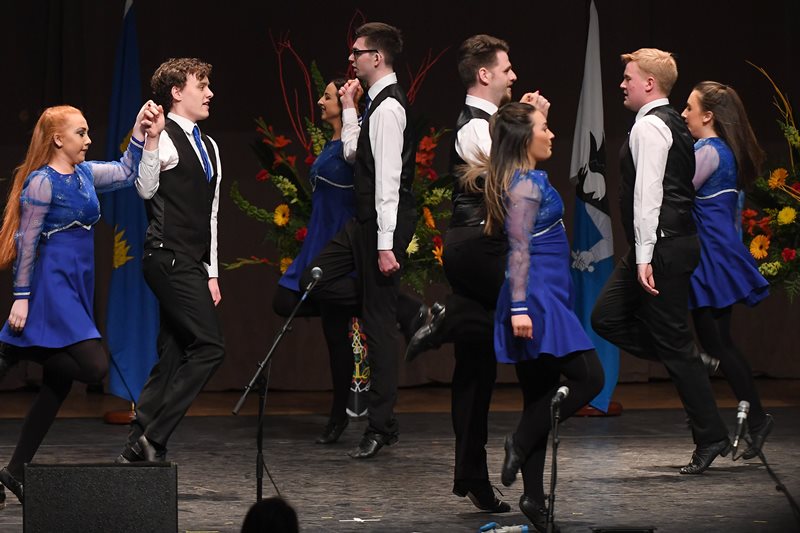 The St Peters GAA Club, Warrenpoint, representing County Down, team of Turlough O'Neill, Aine Murphy, Ciara Tinnelly, Miceal McAnulty, Oisin McCann, Sinead Rice, Shannon Goss and Eamonn Burns competing in the 'Rince Foirne' section of the All-Ireland Scór Sinsear Finals at The Waterfront Theatre, Belfast. Photo by Ray McManus/Sportsfile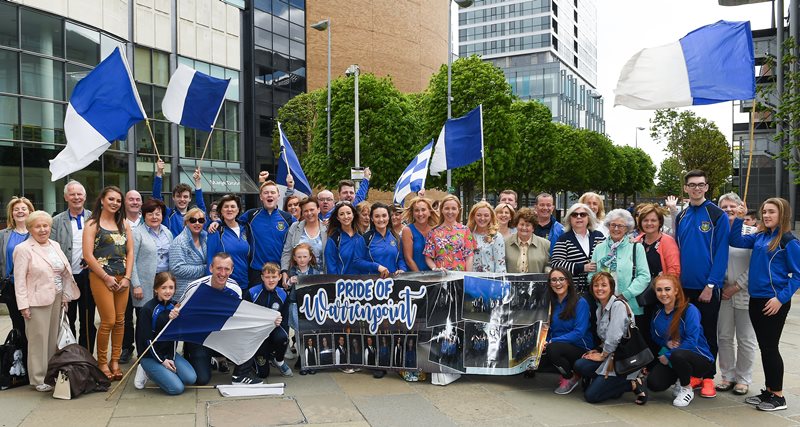 The Warrenpoint team and supporters assemble outside the The Waterfront Theatre, Belfast, before in the All-Ireland Scór Sinsear Finals. Photo by Ray McManus/Sportsfile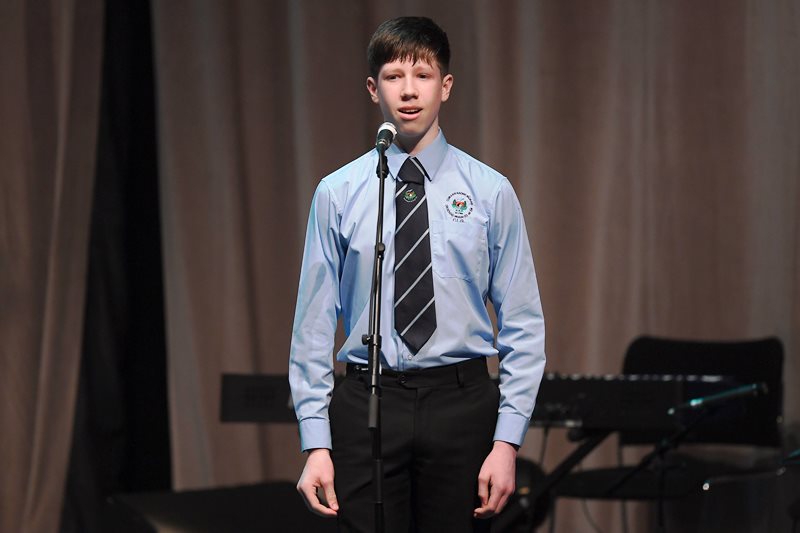 The 2016 All-Ireland Scór na nÓg Solo Singing Champion Gabhan Ó Gribín singa Amhrán na bhfiann before the All-Ireland Scór Sinsear Finals at The Waterfront Theatre, Belfast. Photo by Ray McManus/Sportsfile