Down All-Ireland winner Magill recalls stroke horror
Saturday 9th September 2017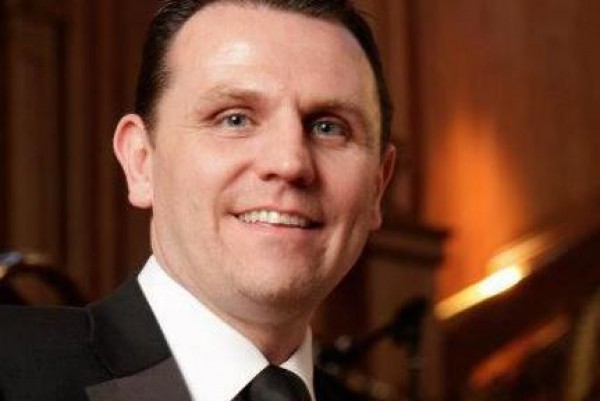 Down All-Ireland winner Magill recalls stroke horror
Down's 1994 All-Ireland winning corner back Miceal Magill has reflected on the frightening morning that changed his life forever.
On the morning of April 4th, the 47-year-old former Mourne County star was about to leave the family home for work when - without warning - he was struck down by a stroke. While he had been overworking and suffering from stress, there were no warning signs that such a serious event was about to take place: 
"It just shows it can hit anybody at any time," Magill told The Irish News. "I was very unlucky that I suffered a stroke, but I was very lucky in that I didn't suffer full paralysis. I saw people not much older than me leaving the stroke ward to go to a home, or full-on home care.
"All of a sudden you're thinking 'okay you've had a stroke, but it could've been a whole lot worse'. My family have been amazing. Nuala quit work right up until the summer to look after me, the kids all rallied round. My mum and dad have been great. The business [Michael Magill Entertainments] is still standing. Brides are still getting married, concerts are still going on.
"I have suffered some big injuries through football, and the physical rehab with those injuries can be tough, but you know that's all it is – physical – whereas so much of rehabbing from a stroke is in the mind. You have the mindset of going into battle in big football matches, All-Ireland finals, Ulster finals, club finals. You have to keep positive because you don't expect it. In football, you know injuries can happen, but you don't expect this. And when it does happen, that split second can change your life forever.
"You have to look after yourself. Go and get yourself checked out – I'd never had an MOT at the doctors. Take it from me and go and get looked at because you never know when it can happen. "Don't be afraid to go to your doctor and say you're feeling tired, or asking can you get a weight check done. Be proud that you went.
"I'm only one past GAA player at 47 years of age, there's thousands out there, go and get checked out. Your health's your wealth. If my misfortune is somebody else's positive gain, then I'll take that. It's a wake-up call but I'll beat it. I've a positive outlook, and I will get back to where I want to be. We're coming up on the 25-year anniversary of the '94 team, and I want to make sure I'm in Croke Park on that All-Ireland final day."