Down treasuring poignant Christy Ring Cup final date
Friday 20th November 2020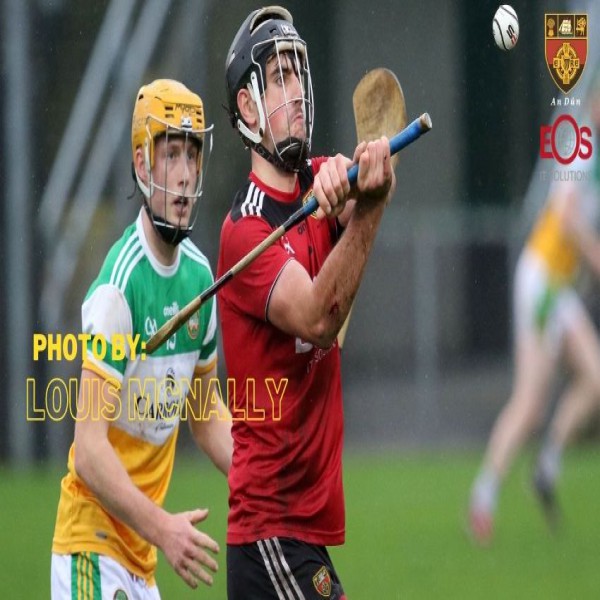 Down hurling manager Ronan Sheehan says it's a privilege for his county to be playing the Christy Ring Cup final on the weekend of the 100th anniversary of Bloody Sunday.
Down advanced to the final after beating Offaly 3-2 in the first ever inter-county hurling championship penalty shootout at Páirc Esler in Newry on Saturday. 
The teams were deadlocked at the end of normal time on 1-16 apiece but eventually prevailed after that historic shootout.
It is one of the biggest wins in Down's hurling annals and Sheehan says it puts them in a privileged position.
"To be playing in Croke Park 100 years on from Bloody Sunday – that is a huge honour for our teams and families," he says.
"The historical significance of that, to be going down to Dublin playing on the anniversary of a day that is etched into our association's history, well it's something to be really conscious of.
"We won't take that for granted."
Down will face Kildare in the final, with promotion to the Joe McDonagh Cup already secured for both teams.
A difficult task ahead of this weekend's clash is telling a number of players they cannot travel with the team to Croke Park due to Covid-19 limitations and restrictions.
"That's so tough to do," he says.
"Especially here where we are trying to encourage people to take up the game.
"Don't get me wrong, it's special to be allowed to play games in this climate in a pandemic, but I don't think having another 10 young lads in a stadium the size of Croke Park would affect anyone too much. The lads are living their lives like monks, and they are in pods anyway, so I don't see what difference it would make. I'm just sorry I have to let lads know they can't travel with us because they are part of our squad."
With regard to the final, Sheehan says that his opposite number David Herity deserves plenty of praise for the work he has done with the Lilywhites.
"Same as ourselves, they are trying to develop hurling in their county and they are doing a great job," Sheehan says.
"There is a bit of expectation in Kildare, but David is a really great guy, and it is a good lift for the two of our teams to be going up another level."
Equally, the hard work invested in Down hurling over the last decade is starting to pay dividends.
For the past number of years, people like Sheehan have thrown themselves into the development of Down hurling across all levels.
Managing the Down minors preceded his involvement as the county's Under-17 Celtic Challenge manager.
Having seen impressive young players like Eoin Coulter, Donal Óg Rooney, Daithí Sands and the talented McCrickards, Conor and Ruairí, come through the system, he is still hopeful that the development work in the Mourne County will count for a lot.
"It needs to continue and it will," he says.
"In my own club here in Newry Shamrocks we have 60 lads in the underage hurling set-up and that's a huge number.
"In all the traditional pockets of Down the work is still going on with so many people developing the game.
"I think the fact that we reached the Ring Cup final will be another boost – it will give those kids a chance to see us play in Croke Park. That has to drive them on."
Cork's iconic former full-back Diarmuid O'Sullivan is a close personal friend of Sheehan, as is Donal Óg Cusack, and both have taken Sheehan's teams for coaching sessions in the past.
The side has been in in brilliant form since inter-county hurling restarted.
Last month they captured the rescheduled 2B final in the league, beating Derry 2-16 to 0-17.
"It's the players that are driving this," the manager said.
"We are only really facilitators as managers – the lads have to go out and make it happen.
"The lads really want this. The average age would only be around 22 or 23 and they have raised the bar, to be honest."
The game in Down has traditionally been dominated by Ballycran, Portaferry and Ballygalget, but there is greater potential within the county.
'We have some fine players involved as well from Leitrim, Bredagh and Newry Shamrocks, and they are all driving each other on," Sheehan adds.
"We are moving in the right direction for sure."