I just feel that it wouldn't be good for players
Wednesday 3rd July 2019
"I just feel that it wouldn't be good for players"
July 02, 2019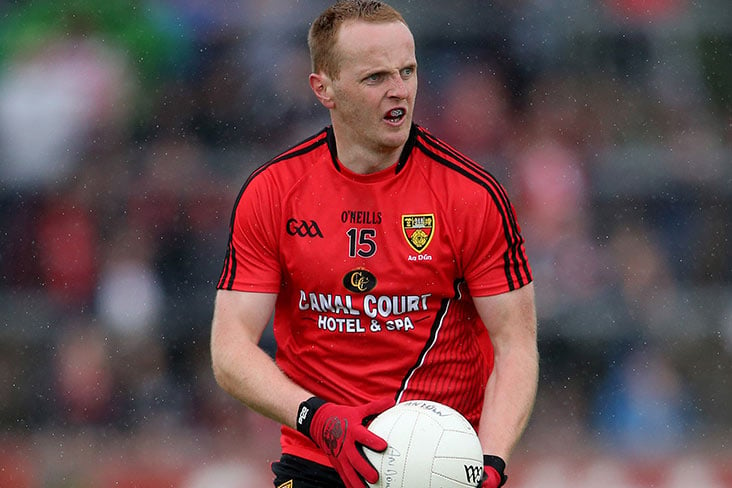 Down's Benny Coulter
Former Down star Benny Coulter says "it wouldn't be good for players" if a second tier football championship was brought in.
As side till competing in Division 3 of the National League, Down could be set to compete in the lower tier should proposals for Special Congress in October be passed by delegates.
Coulter, who is currently a selector with the Mourne men under Paddy Tally, is strongly against the idea.
"I wouldn't be happy going into it, definitely not," the Mayobridge man told the Belfast Telegraph.
"I just feel that it wouldn't be good for players. I believe that if players had an opportunity to play in a lower-tier championship, they would say to themselves, 'I will just stick with my club here. What's the point of it?'
"If you are into that sort of system, then club players would look at it and ask themselves, 'What is the point in hanging about?' Instead, they are going to go and give their all for the club.
"And that is no disrespect to anybody within that lower tier. If you want to apply that thinking, why not take the best four teams out and see if they can play in their own tournament and let everyone else play among themselves? I don't think that would go down well."