Late goal sees Down minor hurlers win Ó Liatháin Cup Final
Sunday 20th December 2020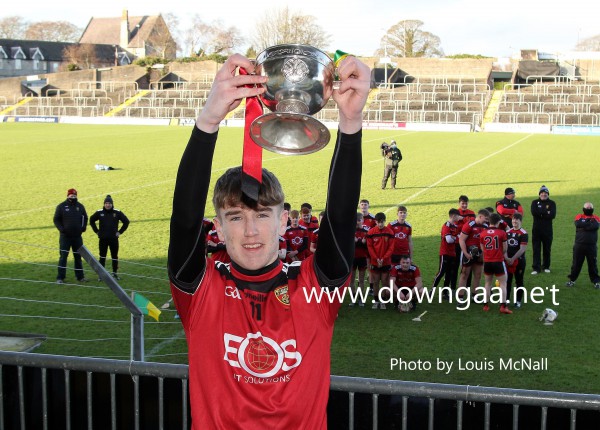 Peadar Ó Liatháin Cup Final: Down: 1-14 Meath: 0-15

A Francis Caldwell goal in the the final minutes of a game that was nip and tuck throughout give the Mourne men a two point win to claim the Peadar O Liathain Cup. In a fiercely fought final encounter played in Pairc Tailteann, Navan the sides were level on no less than ten occasions.
Down came in to the game after defeating Louth in last weeks semi final, while Meath hadover come Wicklow.
Down playing against the wind went into an early two point leads before Meath responded with two frees to level the match.  Before the water break both sides exchanged points to leave it all square at 0-3 to 0-3.  By half time Meath had a 0-8 to 0-6 advantage.
At the start of the second half Down quickly levelled proceedings with two points in a minute, but once again Meath responded and going into the second water break, Meath once again lead by two points 0-11 to 0-9.

With ten minutes left on the clock Down had reduced the margin to a single point 0-13 to 0-12. Down tied the game with a Francis Caldwell free, before substitute Sean Milligan fired over to put Down in front.
The sides just could not be seperated and by the 58th minute it was still deadlocked, Meath then went in front two minutes into stoppage time but then came a late goal for Downs Francis Caldwell to make sure the Peadar Ó Liatháin Cup went north, while Meath were left shell shocked.

SCORERS:
Meath – Joey Cole 0-4 (2f), Ryan Byas 0-4 (1 sideline), Matthew Cully 0-3, Jack Meagher 0-2, Rory Fagan 0-1, Simon Cunningham 0-1 (!f).
Down – Tom McGrattan 0-5 (4f), Francis Caldwell 1-2 (1f), Oisin Coulter 0-3, Michael Dorrian 0-2, Finn Turpin 0-1, Sean Milligan 0-1.

MEATH: Jack Fagan; Robert Ennis, Harry Cottrell, Evan Cole; Peter Connolly, Justin Coyne, Kristopher O'Gorman; Joey Cole, Eoghan Grehan; Ryan Byas, Jack Meager, Shaun Donnelly; Rory Fagan, Josh Harris, Simon Cunningham. SUBS: Matthew Cully replaced J Harris 37 mins, Eoghan McCormack replaced S Donnelly 41 mins, Dennis Darby replaced S Cunningham 55 mins
DOWN: Pearse Smyth; James Higgins, Deaglan Mallon, Nathan Kelly; Finn Turpin, Ciaran Savage, Fionn McFall; Ryan O'Neill, James Duggan; Michael Dorrian, Tom McGrattan, Rory Corcoran; Francis Caldwell, James Clarke, Oisin Coulter. SUBS: Sean Milligan replaced R O'Neill 39 mins, Fergus McManus replaced T McGrattan 55 mins,
REFEREE: Caymon Flynn (Westmeath).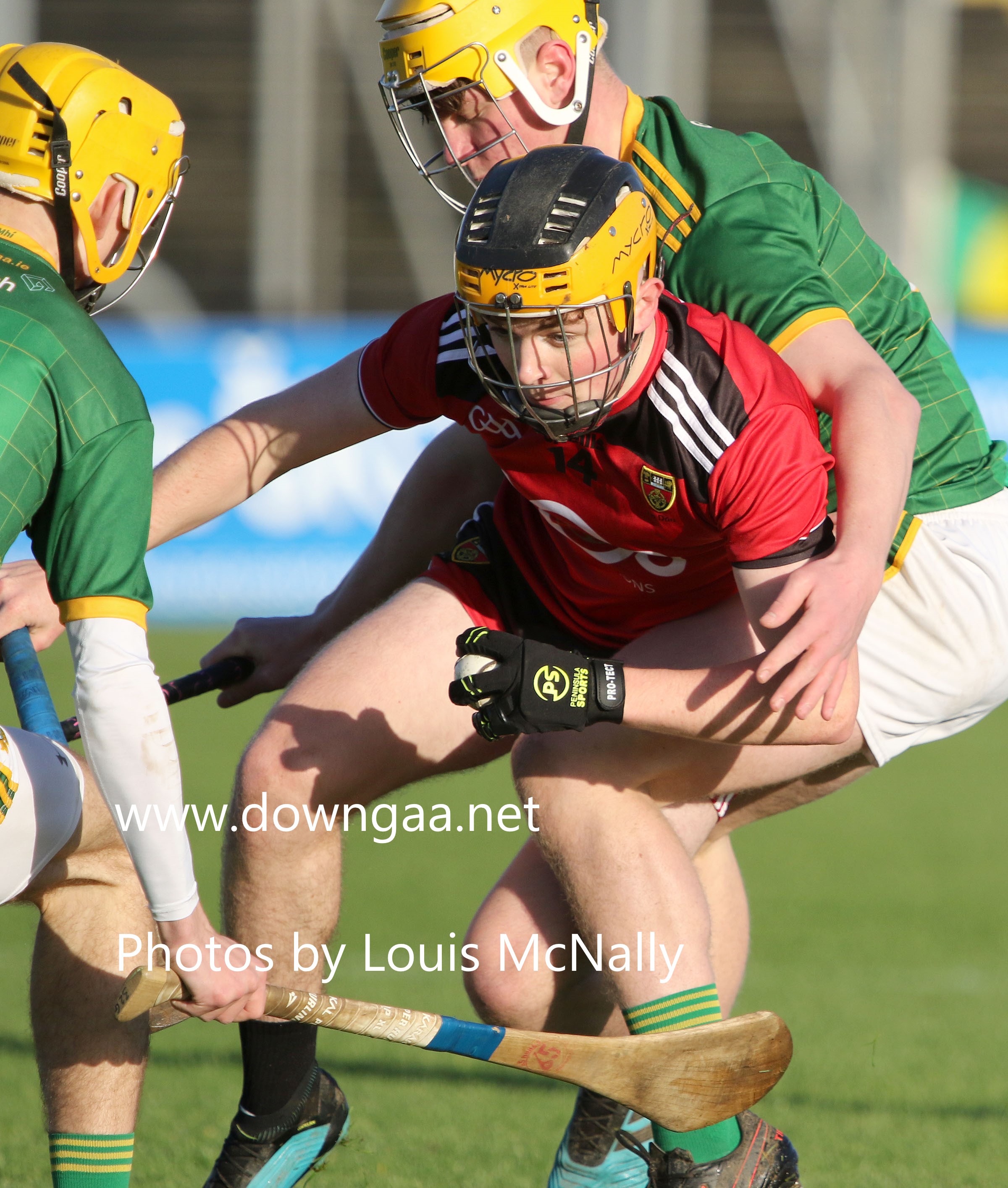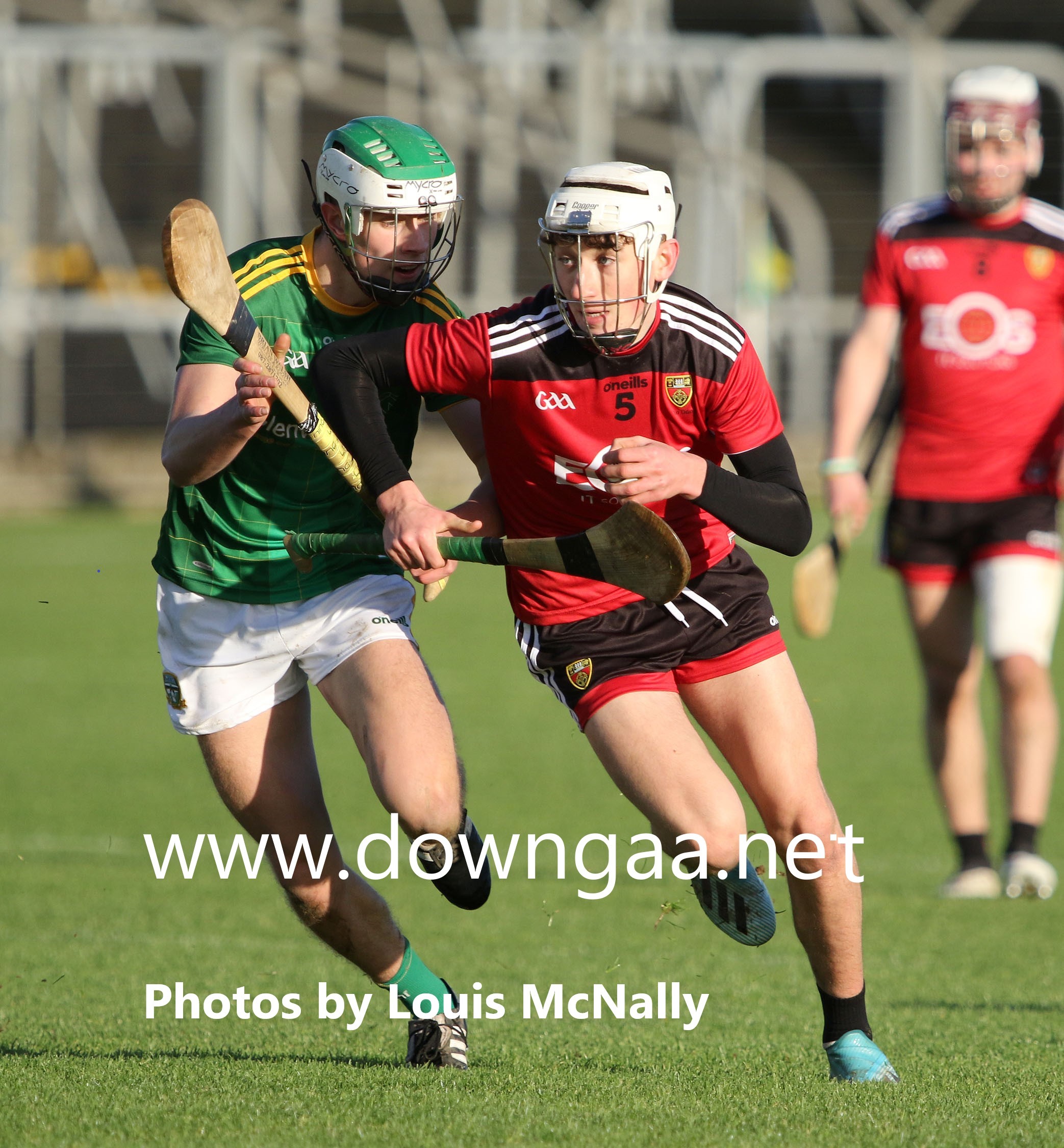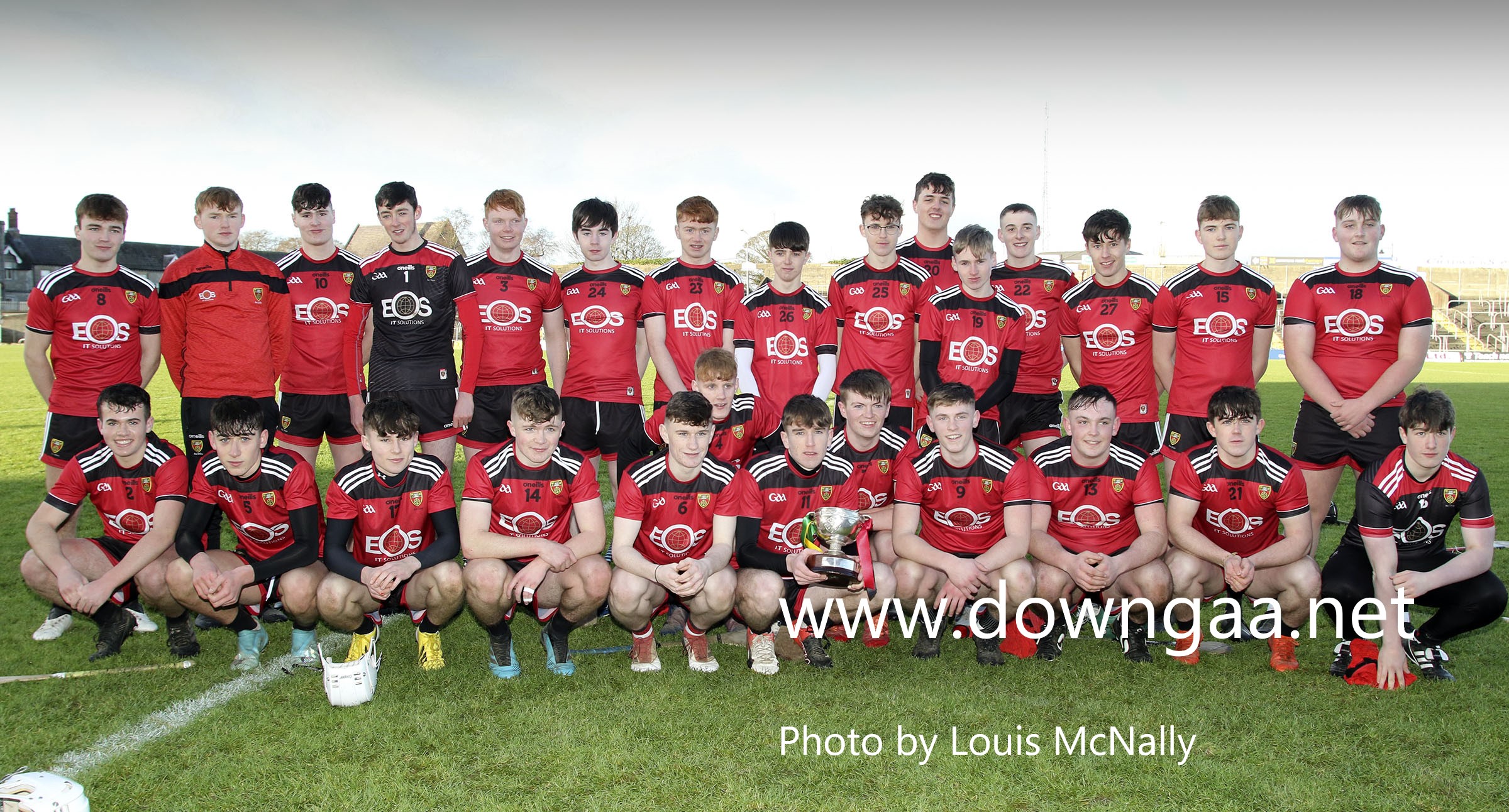 ---