McKenna Cup: Fermanagh 0-07 Down 1-11
Sunday 29th December 2019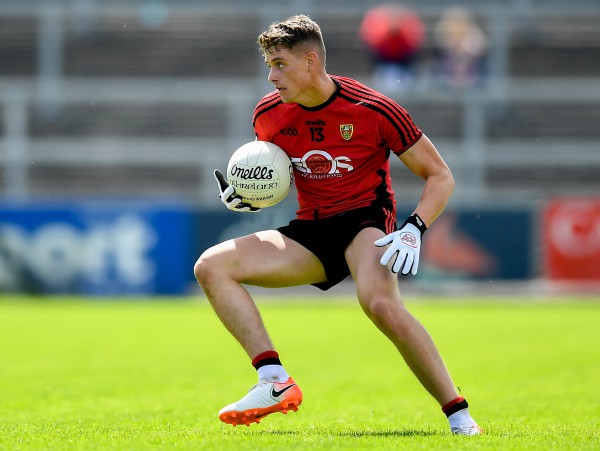 Down produced the second-half goods to see off Fermanagh this afternoon and pick up two early points in the Dr McKenna Cup.

It finished 1-11 to 0-07 in favour of Paddy Tally's men at Brewster Park, Enniskillen, where Liam Kerr's late goal put a seal on the victory for the visitors. Down had went in leading by the minimum margin (0-04 to 0-03) at half-time thanks to points from Ross McGarry (free) and Pat Havern (2) outweighing efforts by Garvan Jones and Conal Jones.

Jonny Flynn, Havern and Conor Poland had the margin out to four after 10 minutes of the restart and, despite two more from Conal Jones at the other end, the hosts couldn't close the gap from there.

Instead Kerr raised a pair of white flags before rifling in the game's only goal on 71 minutes to ensure a victorious start to the Mourne men's new campaign.
FERMANAGH: J McGrath; J Cassidy, B Daly, K McDonnell; E Sheils, D McCusker, A Breen; E Donnelly, R Jones 0-1; T Bogue, Stephen McGullion, D McGurn 0-2; G Jones 0-1f, C Jones 0-3f, B Horan
Subs: L Jones for Bogue (18m), C Cullen for Sheils (43m), C Corrigan for G Jones (48m), Shane McGullion for Horan (52m), N Cosgrove for Stephen McGullion (65m)
DOWN: J O'Hare; R McAleenan, B McArdle, G Collins; P Laverty, D O'Hagan, S Annett; J Flynn 0-1, C Mooney; O McCabe, C Gallagher, C Poland 0-1; D Guinness, P Havern 0-3, 0-1f, R McGarry 0-1f
Subs: L Kerr 1-3, 0-1f for Gallagher (18m), B O'Hagan for McCabe (Blood sub, 27 - 30m), L Middleton 0-1 for Mooney (35m), C Harney for McGarry (50m), R Carr 0-1 for Annett (52m), B O'Hagan for Havern (54m)
Referee: Conor Dourneen (Cavan).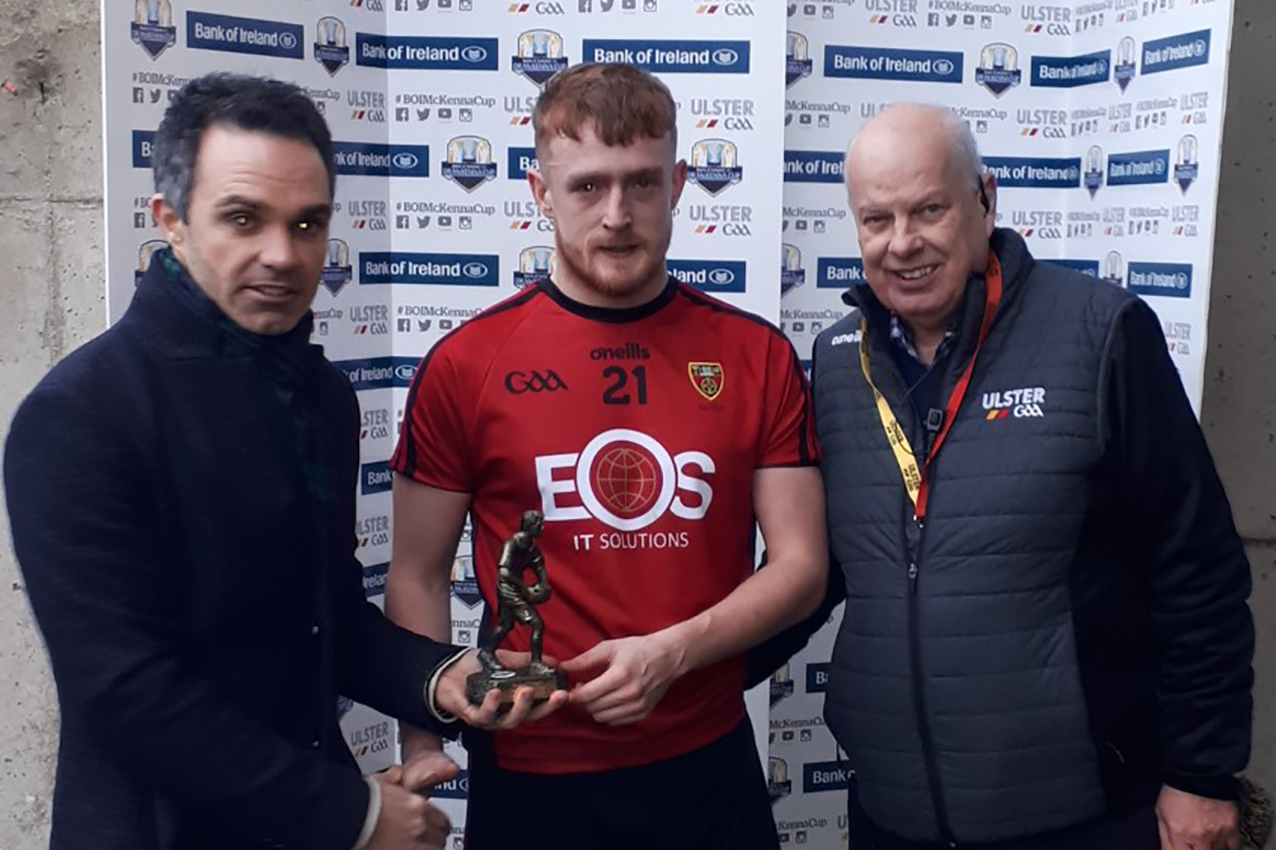 Liam Kerr collected the Man of the Match award following
Down's victory over Fermanagh in today's Dr McKenna Cup opener