Mooney put club before country
Friday 10th November 2017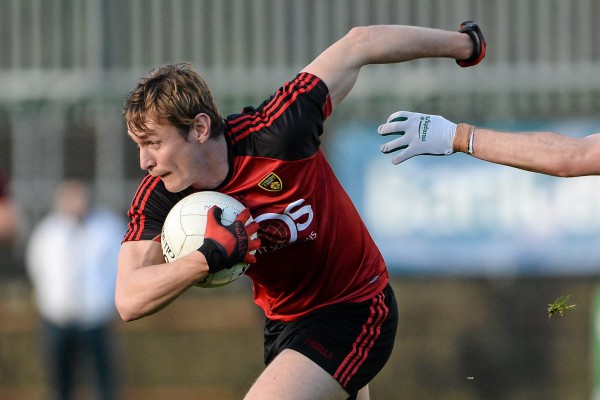 Down's Caolan Mooney has revealed that he turned down the chance to play in the International Rules series in Australia because of Rostrevor's involvement in the Ulster club IFC.
The former Collingwood player was invited to the join the Irish squad by manager Joe Kernan after Cork's Paul Kerrigan was forced to pull out, but opted to stay at home instead and will line out for his club in Sunday's Ulster semi-final against Donegal's Milford at the Athletic Grounds.
"Joe came to me on the Wednesday after the squad was announced and asked if I was available to go, but I had to turn it down because you might never play in an Ulster championship with the club again," Mooney explained to the Irish News.
"It was a decision made easy with the oul fella being a coach, so I definitely didn't want to walk away from the chance of winning an Ulster with him.
"But I've always been a fan of the series. I remember the 2006 one where it actually got pulled for a while. Only a small percentage could handle themselves [against the Aussies] – I think [Kieran] McGeeney was there and he wasn't for getting pushed about. The gap has closed a lot now between Gaelic and AFL players.
"I'll make myself available in two years' time. I went down to trials and got a taste for it - it's different to Gaelic but it's good craic and you're interacting with a lot of players from across Ireland.
"Hopefully, they can go and get a result out there."