Ulster Council Training for Key Club Officers
Wednesday 11th January 2023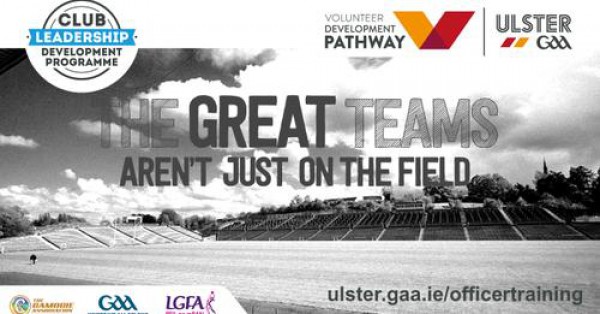 Training for NEW Club Officers across Ulster starts tomorrow night (Thursday 12th January)
Ulster GAA, in partnership with National

GAA

, are facilitating role-specific training for club volunteers NEW to their roles in 2023 for Chairpersons, Secretaries, Treasurers, PROs and Coaching Officers.
All workshops are online and take place tomorrow Thursday 12th January from 7pm-9pm. Demand has been high for these courses, and all clubs are urged to have representation as this is a requirement of Club Maith and also part of GAA's Leadership Development Programme.
Registration through the GAA's E-Learning Portal is essential for these courses at the following links.
Further training will be provided next week for Club Development Officers, Children's Officers, Healthy Club Officers and Irish and Cultural Officers.
Anyone requiring further information please contact sharon.haughey.ulster@gaa.ie