2021 Intercounty Leagues to start in mid-May
Thursday 8th April 2021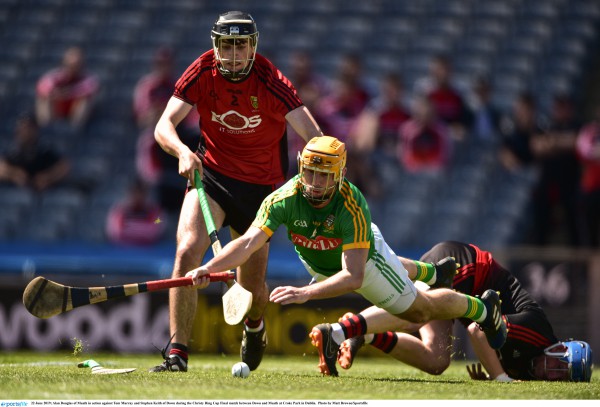 The Allianz Football League will start on 15-16 May with the finals scheduled for the weekend of 19-20 June. The finals will only take place if the teams involved are not featuring in the first series of championship matches over the following weekend.

The leagues which take a regional league format this year will see Down take on Westmeath, Meath and Mayo in Division 2 North.

- Top two in each Divisional group to league semis, followed by league final (League finals will only be played (on June 19th/20th) if Counties involved are not playing in the Championship on the following weekend, if that happened both teams will be awarded as joint winners and promotion.)
- Bottom two in each Divisional group to Relegation semis – losers (2) relegated.
 
---
Allianz Hurling League
In hurling, league action for Down will commence on 8-9 May in Division 2A.
Down will have five games in the round robin series where they will take on Carlow, Kerry, Wicklow, Meath and Offaly.

There will be no quarter-finals, semi-finals or final. Instead, there will be joint winners with the top team promoted and the bottom relegated.
 
---
Championship

This year's inter-county football championship will again have a straight knockout format as used last year because of Covid-19. Once again, the new second-tier football Championship Tailteann Cup will not take place in 2021.

Championship season starts on 26 June and continuing through until the All-Ireland Football Final on the last weekend in August, that will mean a 20-week inter-county season of league and championship competition before club action starts on the first weekend of September.

The Ulster Football Final is earmarked to take place on the weekend of 31 July-1 August with the provincial champions from the northern province up against the Munster winners in the All-Ireland semi-finals.

Inter-county players will be allowed to represent their clubs as soon as county teams are knocked out of the provincial championships, which in essence will mean all county players - bar those involved in All-Ireland semi-finals - will be available to their clubs by 1 August.

The provincial club championships - which did not take place last season - will return in mid-November and the GAA will ensure counties involved in the latter stages of the All-Ireland Championships will be last out in the provincial club championships.

As of yet, there are no return dates for collective inter-county minor or under-20 training.
 
---
2021 McDonagh Cup

- No semi-finals in Mc Donagh Cup.
- Mc Donagh Cup winners are promoted in 2021 (No back door into Liam Mac Carthy).
- Mc Donagh Cup Final will be on Saturday, 17th July

Mc Donagh Cup: Ciarraí , An Iarmhí, An Mhí, Ceatharlach, Cill Dara, An Dún
- Played on the following basis:
- Round Robin Phase – A and B groups of 3 teams, each drawn on an open draw basis.
- Each team plays 2 games (one home, one away).
- Top team in each group to Final
- Bottom Team in each group to Relegation Final.
- Semi-finals – Winner Group A v Runner Up Group B, and Winner Group B v Runner Up Group A Final (Home venue to Group winners