Cul Camp Gear for sale from Down County Office and at Club Championship Games
Thursday 22nd August 2019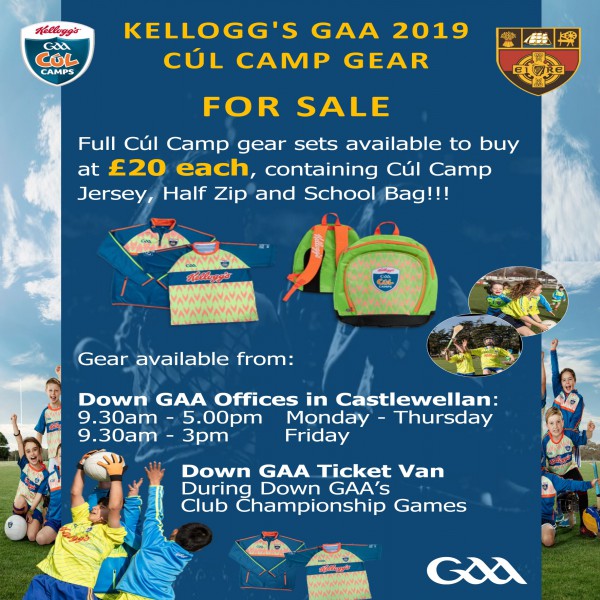 Cul Camp Gear for sale from Down County Office and at Club Championship Games
Following on from another successful summer of Kellogg's GAA Cúl Camps across the County, Down GAA have a surplus of gear which is now available for purchase by parents / children who perhaps missed out on attending a camp over the summer!
The full gear set is available to buy at £20 each, containing Cúl Camp Jersey, Half Zip and School Bag!!!
Gear will be available from the Down GAA Offices in Castlewellan:
9.30am - 5pm Monday - Thursday
9.30am - 3pm Friday
Additionally, the gear will be available to purchase at the upcoming club championship games across the county this weekend and at each round of games thereafter. Patrons should enquire at the ticket van at each venue.